After some years in the internet business I had to figure out that SEO is really important for the succes of your web product. The goal of this post is to give you a quick start to learn SEO. Basic knowledge in SEO is definitely necessary for Web PMs, even if you think about outsorcing SEO services.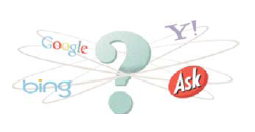 The good thing is: there are thousands of SEO guides for beginners available. After searching for some Google queries for sure you will find lots of results…
The bad thing is: there are thousands of SEO guides for beginners available…
or in other words: there exists a bunch of bad stuff as well. To avoid that you waste your time figuring out which ones are good. I have pre-selected some guides that I can recommend.

Google´s SEO starter guide

Update:There is now a newer version of the Seo starter guide availabale!

Let´s start with the "Google´s SEO starter guide" from the official google webmaster blog. Since Google is the god of search engines, it is a must to check their official statements from time to time. And the google engineers were nice enough to prepare this guide about search engine optimization for beginners. Especially for Onsite SEO factors this is a good introductory pdf guide.

The Beginners guide to search engine optimization

The probably most comprehensive SEO guide that you can get online for free is the "beginners guide to search engine optimization" from SEOmoz. For sure you will not get bored reading this! Lots of info, tons of cool illustrations and the relaxed writing style make this Tutorial worth to read.

Last not least the great book "SEO Help: 20 Search Engine Optimization steps to get your website to Google's #1 page*" by David Amerland. For the case that you know nothing about SEO so far then this book will give you very quick an overview and you will know what search engine optimization is about. Every chapter contains examples that make it easy to follow this comprehensive 120 pages guide.
I hope you liked my seo guide suggestions! You have other favorites? Feel free to post them below.