First of all: At the beginning I was pretty impressed by Google Instant, it was so fast, it was almost like magic how all this search results appeared. Taking into account how many extra queries this means for Google´s servers it is a really impressive feature.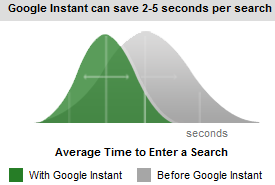 "Feelings of euphoria and weightlessness are normal. Do not be alarmed!"
That was the alert message that appeared with the google instant launch.
But the Euphoria didn´t last too long for me and all this magic of not pressing "Enter" on my keyboard turned out to be useless for me (Although, it made me think "WOW!" first…).
Continue reading →