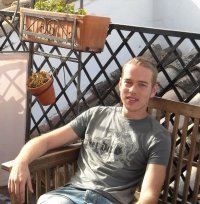 This blog is written by me, Thomas Fuchs Martin, Web Product Manager in a Barcelona based Start-up company nuroa.es. The focus of this website is about best practices of product management, especially online products. Opinions and advice given in this blog are not representing my current or past employers views, it is representing my private opinions.
maybe you also want to check out my other profiles in the web:
Linkedin | facebook | stumble | friendfeed | delicious twitter | sphinn | reddit | dzone | digg
Feel free to connect with me, it is always nice to meet other people with the same interests!
| | | | |
| --- | --- | --- | --- |
| Contact: | webmaster | @ | webproductblog.com |
Currently I am also working on following projects: seo.keywordsbase.com socialmediatweet.com Venta Asiento Moto